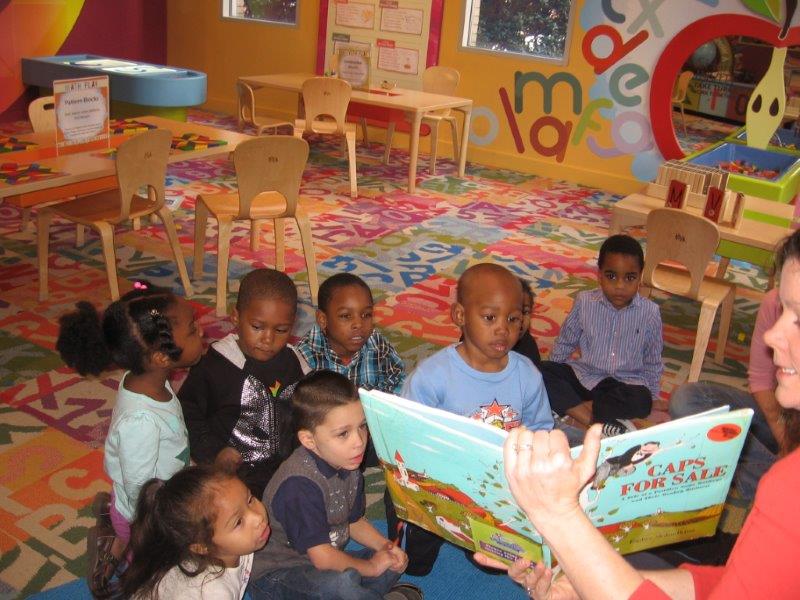 Growing Together Preschool (GTP) provides a traditional preschool experience for its students. They learn appropriate social skills, reading readiness skills, and basic conflict resolution techniques and strategies. The children are introduced to literature, math and science concepts, music and art. Reading is an important part of the day, and the children enjoy listening to stories in both small group settings and larger group circle time meetings.   GTP strives to keep a low student-to-teacher ratio, typically five to six preschoolers for each adult in the classroom, in order to maintain a high quality educational environment.
The teachers use a fully integrated curriculum where books, music, art activities, and field trips are selected and incorporated around various educational themes and concepts. For example, during the month of October, the focus is on books about fruits and vegetables and includes a visit to the Farmer's Market where apples are purchased for lunch and pumpkins are purchased and later painted in celebration of the colorful season of fall.
GTP collaborates with many community organizations to offer educational opportunities for our students. Thanks to the generosity of Arts Together, a local nonprofit arts organization, our preschoolers enjoy a free dance class every Tuesday followed up by a visit to the local library where the children enjoy browsing through books and learn appropriate library behavior. The children enjoy visits to three downtown museums: the North Carolina Museum of Science, the North Carolina Museum of History, and Marbles Kids Museum. We also have partnerships with The Raleigh School and Temple Beth Or preschool. Throughout the year, they invite our students to visit their classrooms for "play days" and special activities.
Transportation: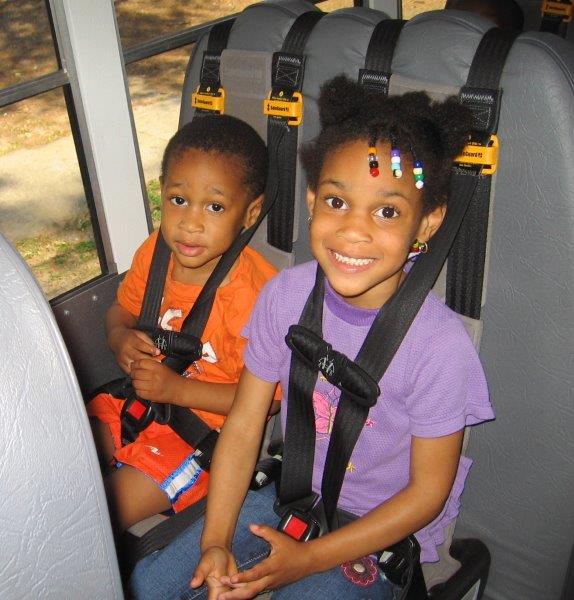 The children are provided free transportation from their homes to preschool using the Growing Together Preschool mini-bus. Each child riding the bus is safely buckled in a child safety seat.
Nutritious meals:

Growing Together Preschool provides nutritious hot meals to our students. The children are served one large meal each preschool day consisting of hot oatmeal and fruit, or pancakes and fruit, macaroni and cheese with vegetables or spaghetti with vegetables. On fieldtrips, peanut butter crackers and breakfast bars are served with carrot sticks and fruit. Our children have healthy appetites and enjoy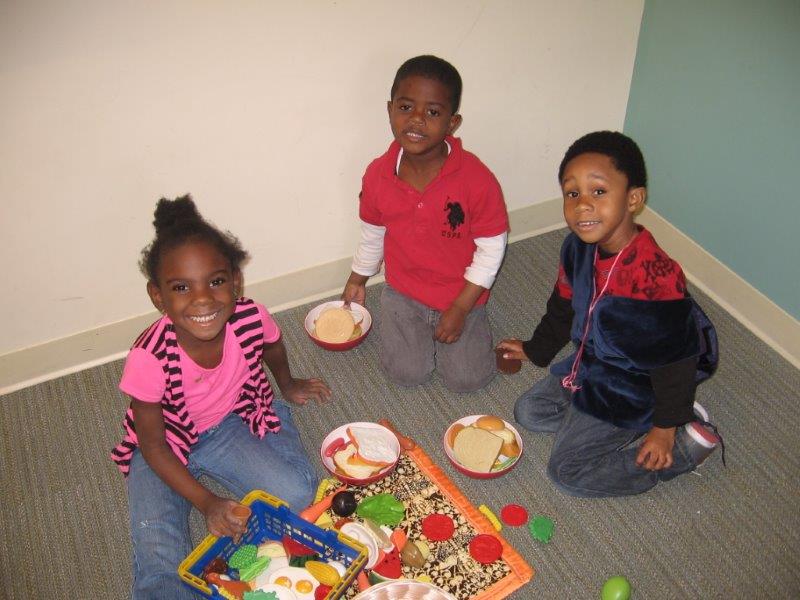 tasting a variety of foods—fresh fruit is their favorite.
Fieldtrips:
Weekly dance classes with Arts Together
Visits to the Cameron Village Library
Visits to Pullen Park and other local parks
Visits to the Farmer's Market
"Play day" visits to the Raleigh School and Temple Beth Or Preschool
Visits to Marbles Kids Museum
Visits to the North Carolina Science and History Museums
Family Services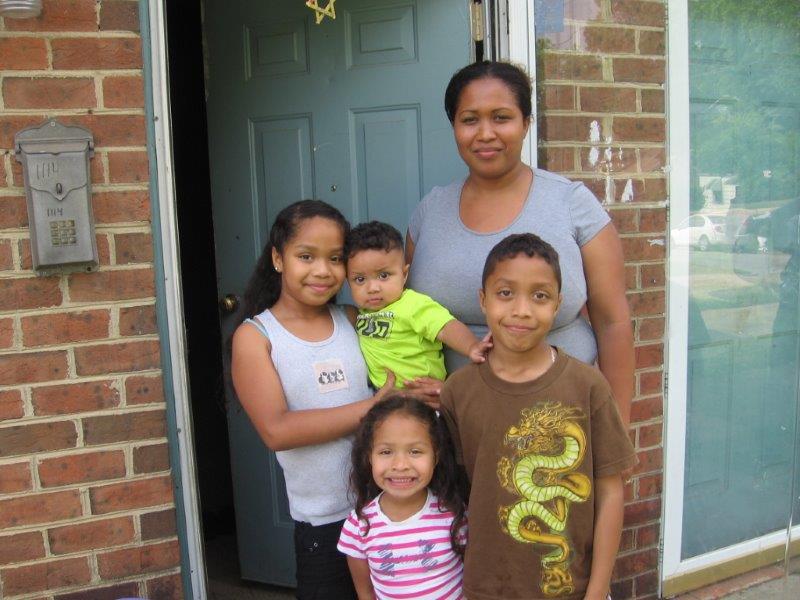 Because we interact daily with our preschool families, we see many needs and try to help as much as possible. Examples of what we do:
Assist families in registering their child for kindergarten
Provide families with information on educational services
Provide families with literature on health services
Inform families of community resources in Wake County
Educate families on kindergarten readiness
Direct families to educational and enrichment opportunities for their children
Connect families in need of specific resources to community groups and organizations
Provide families with new and gently used children's books